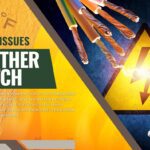 ERCOT Issues Weather Watch
September 6, 2023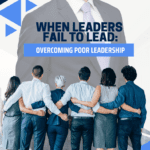 When Leaders Fail to Lead: Overcoming Poor Leadership
September 8, 2023
A recent social media post blamed wind and solar power for issues with Texas' electric grid, claiming "we never had a problem before" integrating renewables. This is simply not true. Here are the facts:
First, Texas has always had its own isolated grid not connected to other states. This is not new. What is new is the massive population growth in Texas, resulting in record electricity demand. On hot summer days, our grid is being pushed to its limit.
Second, you can't build new power plants overnight. Natural gas accounts for about half of Texas' electricity generation. Several new gas turbines are being built, but it takes time. Renewables like wind, solar and hydrogen can be deployed more quickly to help meet demand now.
Third, existing coal plants are not as economical as natural gas and renewables. But Texas still gets about 20% of its electricity from coal. The shift away from coal is due to simple economics, not an anti-coal agenda.
Fourth, solar and wind are helping significantly, not hurting us. Renewables met over 25% of Texas demand last year. Our grid would be in much worse shape without these additions.
Fifth, new solar projects with battery storage will provide power into the evening when solar production drops off. This helps avoid the "duck-bill effect" when demand spikes as solar fades.
Sixth, green hydrogen provides a zero-emission fuel source and long-duration energy storage. Electrolyzers can convert excess renewable power into hydrogen for later use in fuel cells or gas turbines. This increases grid reliability.
Finally, exciting next generation nuclear technology is coming. Nuclear provides steady, emissions-free baseload power. New, smaller nuclear plants are much cheaper and quicker to deploy.
The bottom line? Renewables and hydrogen are part of the solution, not the problem. Texas' grid issues stem from rapid growth in demand. With diverse new generation sources like solar, wind, hydrogen, natural gas and nuclear coming online, our reliability will continue to improve.