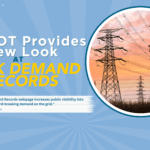 ERCOT Provides New Look at Peak Demand Records
September 14, 2023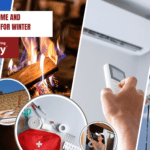 Getting Your Home and Business Ready for Winter
September 20, 2023
Texas electricity customers across the state are soon to see an unwelcome change on their utility bills – higher transmission and distribution utility (TDU) charges. These delivery fees from companies like Oncor, TNMP, and AEP are increasing thanks to a rate hike approved by the Public Utility Commission of Texas (PUCT) on September 1st.
What does this mean for your monthly bill? Residential customers can expect to pay an extra 1-3 cents per kWh for the delivery portion, while commercial and industrial users will see hikes of 0.5-2 cents per kWh depending on their TDU. That's on top of any fluctuations in the energy supply portion from your retail electric provider.
While disheartening, the unfortunate truth is that these TDU delivery charges are outside of your electric provider's control. They reflect the costs companies like Oncor and TNMP incur to maintain the infrastructure that transports electricity to your home or business. The PUCT authorizes rate changes to allow TDUs to recover investments in grid improvements.
So with TDU fees going up across Texas, what can electricity customers do? Your first step should be to make sure you are in a contract. The date your contract expires is required to be on your bill. If there is no expiration date on you bill, you may be out of contract. Engage an energy broker that knows the best prices on the market. Their services are free and can help you make a decision in a very crowded market. Our partner company, Amerigy Energy can help. Just be aware that switching providers won't let you avoid the delivery fee increase.
Another proactive option is exploring solar power. Installing solar panels or a solar array allows you to take control and reduce your reliance on the grid. Solar customers can lock in lower rates for decades, immune to unpredictable utility rate swings. And with battery storage, you can keep the lights on even when the grid goes down. If rising TDU fees have you considering solar, be sure to get quotes from a reputable LOCAL installer, MCFSolar.com is one of our TFCL partners. Avoid those ads on social media, or the guy that shows up on your doorstep!
The bottom line is that higher transmission charges are now hitting Texas electricity customers statewide. While disheartening, being an informed consumer can help you manage the rate impacts. Consider all your options, from new retail plans to solar, to take greater control over your energy costs.
Texas Forest Country Living Magazine, Amerigy Energy LLC and MCF Solar LLC have some common ownership.